Concert Highlight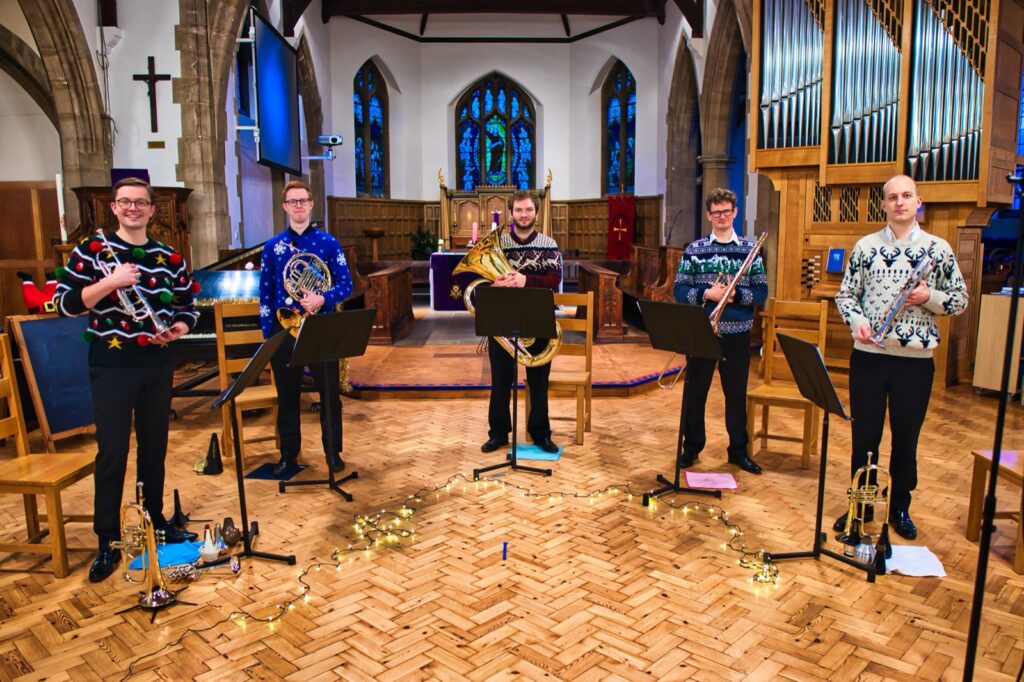 Mini Christmas Extravaganza!
Online Release: 15 December 2020
St Margaret's Church, Putney
The Kensington Brass Quintet have recorded an audio-visual 20 minute recital for remoterecitals.com featuring a mini version of our festive favourites old and new. We returned to the glorious St. Margaret's Church, Putney and you can watch it HERE:

See the full recital HERE
"Your musicians in Kensington Brass put on a stunning show tonight – every possible style going down with great aplomb."

Alison Balsom
Christmas Encore: Latin Jingle Bells 2019!