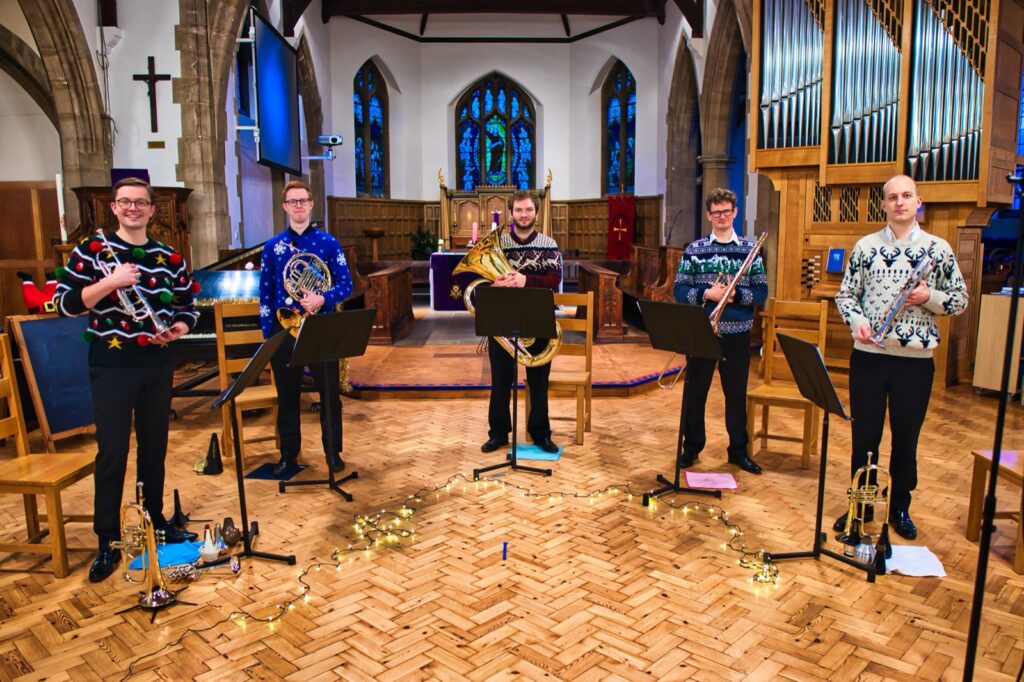 Mini Christmas Extravaganza!
Release date: 15th December 2020
The Kensington Brass Quintet have recorded an audio-visual 20 minute recital for remoterecitals.com featuring a mini version of our festive favourites old and new. We returned to the glorious St. Margaret's Church, Putney and you can watch it HERE: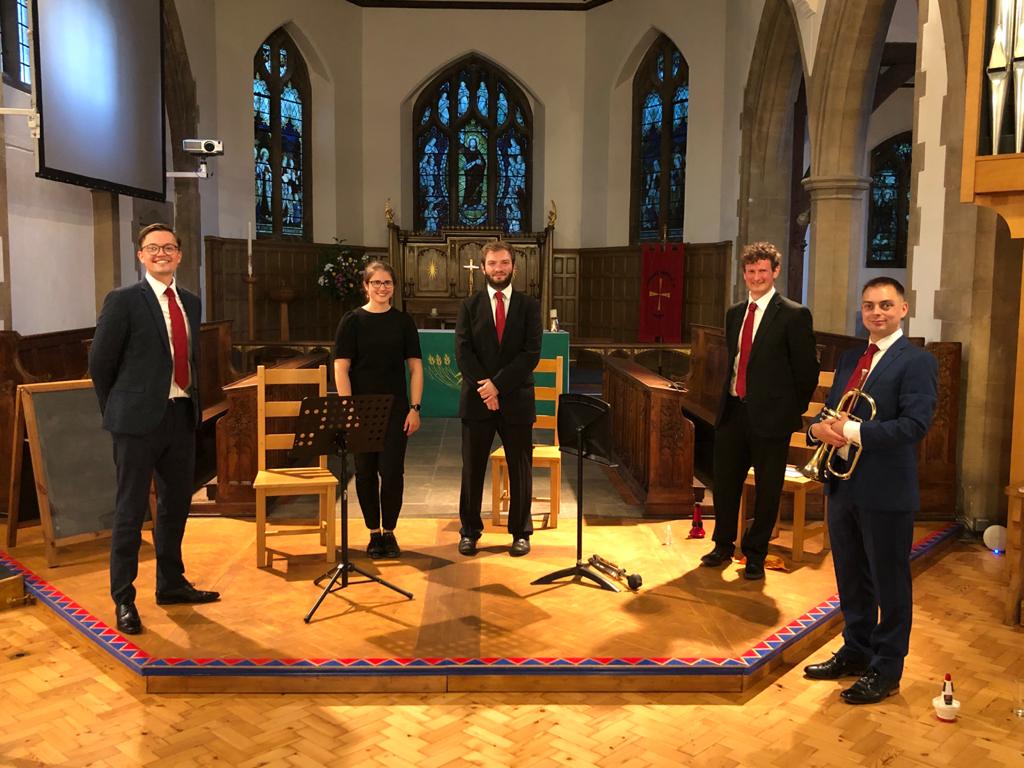 Coronavirus Announcement
Date TBC
Following an encouraging return to the stage in September 2020, the recent worldwide restrictions have now again considerably impeded the planning and infrastructure for any future concerts. Kensington Brass will be back in 2021 and will spend the interim months working on our arrangements, education work and plans for the post-COVID concert world.