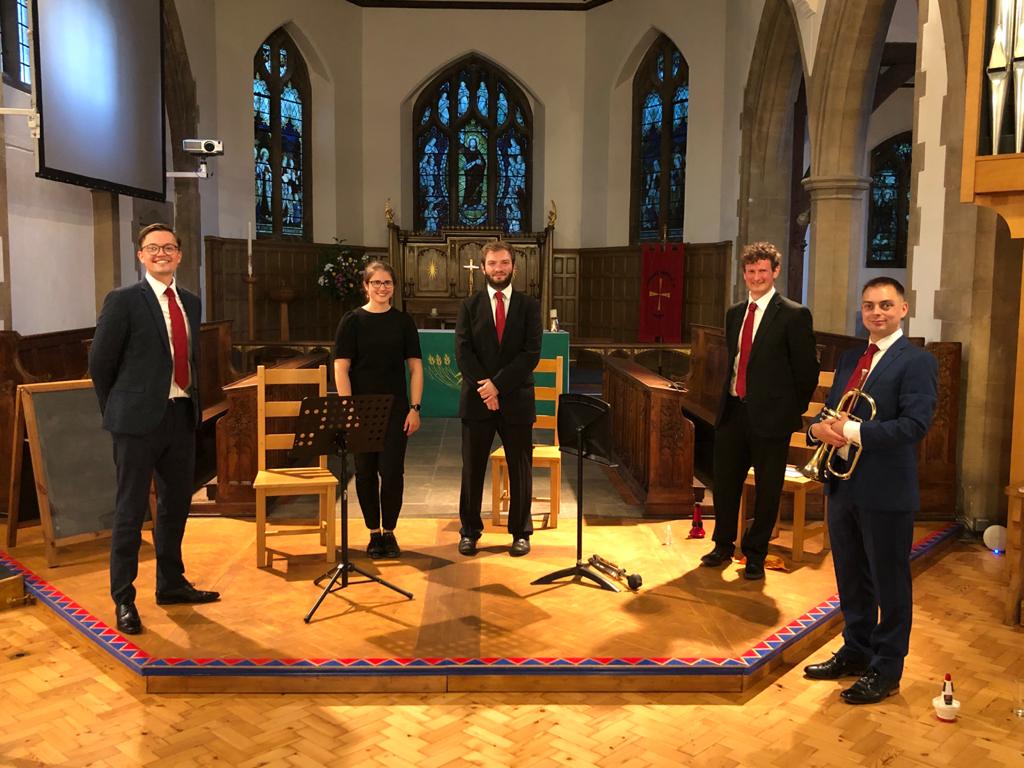 A Celebration of Brass Quintet
Sunday 13 September 2020 at 6pm
St Margaret's Church, Putney
Kensington Brass present a varied and exciting post-lockdown concert, socially-distanced and live-streamed for the new coronavirus era. Featuring favourites through the ages including Charpentier, Bach, Fauré and Bernstein – this family friendly concert contains something for everyone.

See the live stream here.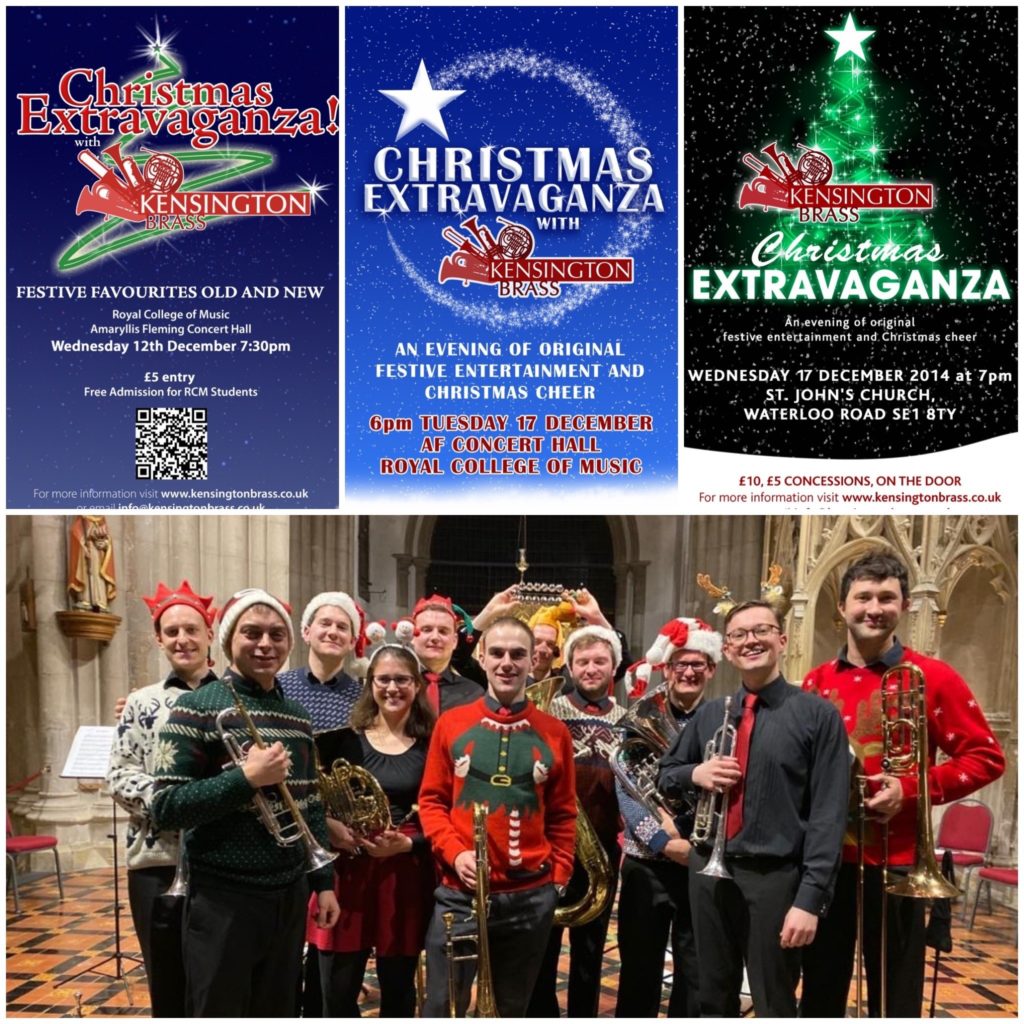 Christmas Extravaganzas
2012, 2013, 2014, 2015, 2019
Royal College of Music, New Windmill Hall Upminster, St. John's Waterloo, St. Nicholas' Arundel
Kensington Brass present their absolute favourite programme of pure festive joy! With the ensemble's signature brand of humour, dancing, singing and fresh original arrangements in all styles.
Listen to some of our stunning Christmas arrangements!
Watch the 2020 Kensington Brass Quintet Online Concert HERE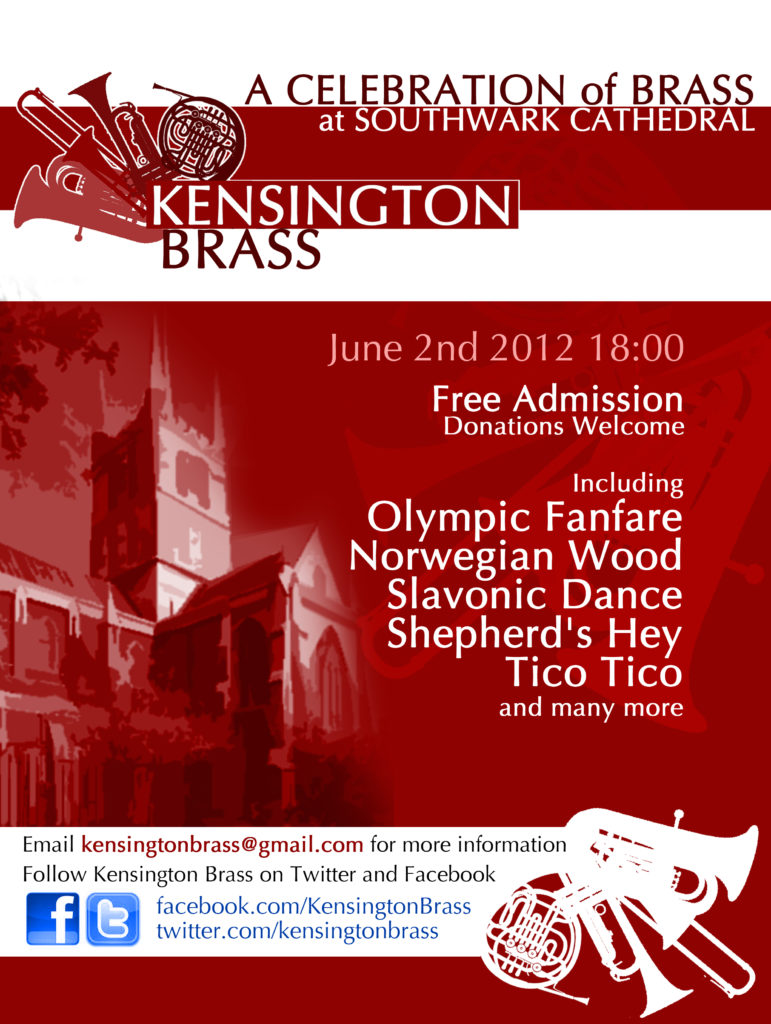 Our First Concert!
2nd June 2012
Southwark Cathedral, London
Kensington Brass found themselves in the overwhelming and spectacular surroundings of Southwark Cathedral for their first full concert recital. They have been lucky enough to revisit the Cathedral many times since the 2011 inception of the ensemble. The programme from this recital developed over the years into the audience-favourite 'Celebration of Brass'.
Listen to John Williams' Olympic Fanfare and Theme from this inaugural recital!
Concert Snapshots